The Rest Of The Story
I recently received an e-mail from a person who was at the concert and saw the web page and could identify the person in the picture with Kevin. It was her daughter who was also at the concert. Shelly is pictured with Kevin in the photo, her daughter Brittany contacted me. Brittany shared her and her Mom's story to me about what was going on at the concert. Brittany shared that her Dad was very ill and during his times of pain, Kevin Max's music seem to soothe him. He had always liked Kevin's music. Her Dad passed away and she wanted to share her story with Kevin and got the chance to do so. At the concert Kevin was given a picture of Brittany's Dad, Kevin showed the picture to the crowd and placed it in his shirt pocket above his heart. Kevin has such a heart for folks, and when he had a chance he reached out to the family. Kevin made the evening very special for Brittany and Shelly. Below is a picture of Brittany's Dad.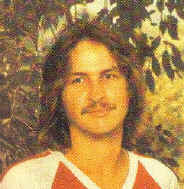 Below is Kevin and Bittany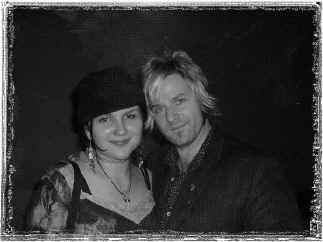 Brittany at the concert had a chance to tell Kevin that her Mom was with her and pointed her out, that is when Kevin sang to her and the picture was taken. Brittany also shared how she had gotten the chance to meet and chat with Kevin before the concert to share her story. She said she had a great time and it was the most memorable concert ever. Below is Shelly and Kevin.